Ottawa's Bone Grafting Specialists
Over the years, some patients experience loss of jawbone. The loss of jawbone can occur for a variety of reasons. Depending on how much jaw bone has been lost, the poor quality and quantity of the remaining bone might not be suitable for dental implants. Bone grafting is a process which can repair implant sites with inadequate bone structure. This allows for patients who were previously ineligible to become candidates for dental implants.
Facts About Anaesthesia Surgery
What causes jaw bone loss?
What causes jaw bone loss?
Missing teeth which are left unreplaced
Misaligned teeth
Growing deformity
Infections damaging the bone
Trauma to the jaw and mouth
Removal of a tumor and a portion of
the jaw
Advantages of Bone Grafts
Advantages of Bone Grafts
Allows for patients to become
candidates for dental implants
Improves the appearance of the
jawbone and face
Restores the jawbone's strength,
making eating easier
Who is eligible for bone grafting?
Who is eligible for bone grafting?
Patients suffering from bone loss in
the jaw
Patients in good overall health
Patients who do not have
periodontal disease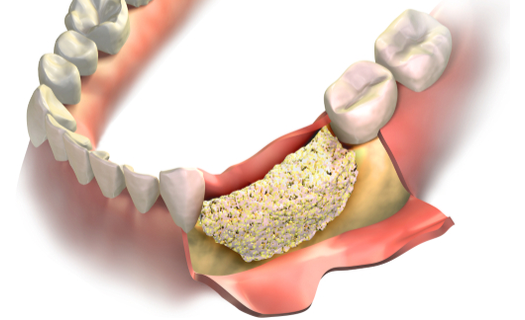 The Bone Grafting Process
While bone grafting is a complex process which can greatly improve your oral health, the whole procedure is often completed in just about an hour. Sedation options will be discussed with you prior to the surgery. During your bone grafting treatment, you will receive anesthesia and a small incision is made so our Oral and Maxillofacial Surgeons can access the area of the deficient jawbone. The bone graft is then placed on the jawbone, and may be secured with small screws. Once the bone graft is in place, the surgical site is closed with sutures
Bone Graft Surgery Recovery
Typically, post-operative pain and discomfort is mild and lasts for a week or two. While everybody's experiences are different, many have described the pain as being similar to that experienced after a tooth removal. Anti-inflammatory drugs taken under instructions of your Oral and Maxillofacial Surgeon will help manage the discomfort. After your post-operative comfort dissipates, your body will continue the healing process for another three to four months for a complete recovery. Once your jawbone has completely healed, dental implant surgery can begin.
If you believe that you are a candidate for bone grafting, fill out the contact form below and get in touch with us.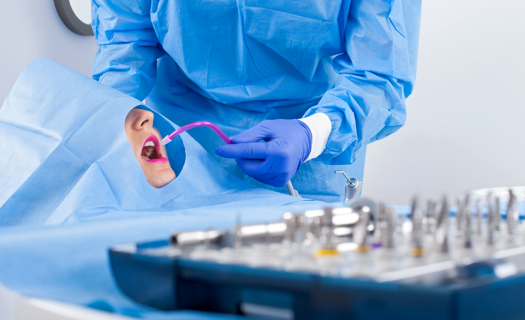 Contact Us Today
We will have one of our trained professionals get back to you as soon as possible.