Exceptional Care from Experienced Staff
Our Kanata, Ottawa, oral and maxillofacial surgery clinic is dedicated to giving our patients the best care possible. Your stay with us will be comfortable and stress-free because of the dedication of our team of skilled surgeons, nurses, and support personnel.
Every patient at Argyle Associates is treated individually because we believe that every person has individual needs. As a result, we take the time to create personalised treatment regimens for all our patients. Our team is committed to giving you the best care possible while keeping you at the centre of all we do. We will do everything in our power to make sure you receive it in a setting that is both cozy and friendly.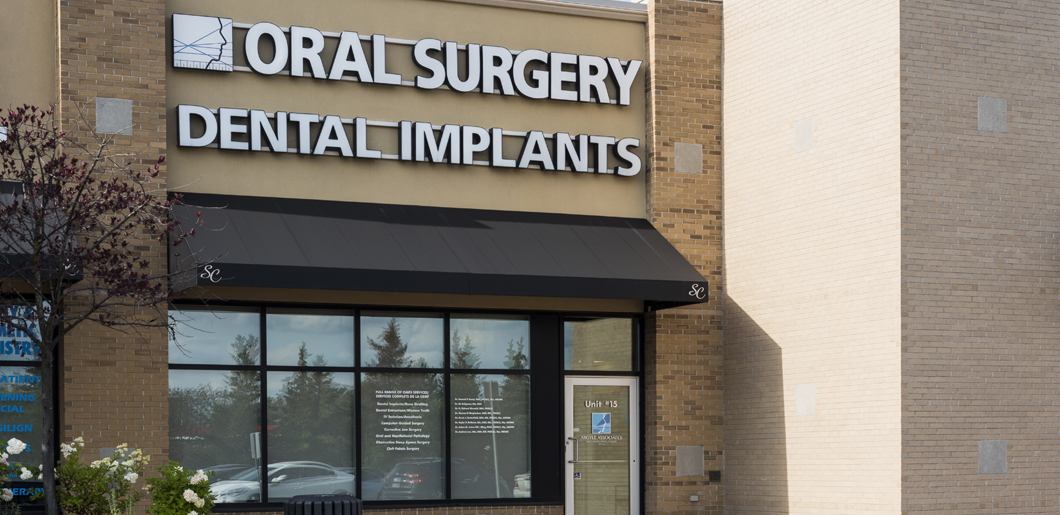 Services We Offer At Our Kanata Location
Argyle Associates provides the closest and highest quality care with several locations to chose from in all major areas of Ottawa. Patients have rated Argyle Associates #1 on RateMD out of all medical facilities and clinics in Ottawa for its excellent work & customer satisfaction with procedures in wisdom tooth removal, dental implants, TMJ dysfunction, and other dental procedures. Our highly rated surgeons perform over 2000 dental implants and thousands of wisdom tooth removals per year. If you're looking for an experienced team for your oral surgery needs look no further than Argyle Associates. Come visit our Kanata clinic and meet our surgeons today.
15‐499 Terry Fox Drive Kanata, ON K2T 1H7
Our Patient Services Department is open Monday to Friday 8am to 6pm.
Parking & Accessibility
Fully accessible
Free parking in lot