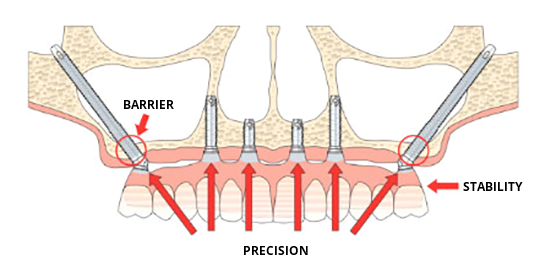 Zygomatic Bone Implants & How They Work
Some patients have significant bone loss in their jaw. If this is your situation, you may have been told that you are not a candidate for dental implants. But with new technology called zygomatic and pterygoid implants, almost all patients are now candidates for dental implants.
Zygomatic implants were developed to make dental implants accessible to patients with excessive bone loss, allowing them to fuse to bone with a 98% success rate.