Welcome to Our Barrhaven Office!
Argyle Associates is proud to serve the needs of the Barrhaven community with dental services that you can rely on. Our Barrhaven office is designed with your comfort, safety, and convenience in mind. Contact us today to book an appointment with our Barrahaven dentists and oral surgeons!
At our Barrhaven office, we provide a full range of oral and maxillofacial procedures. We diagnose and treat many diseases, injuries, and defects of the teeth, mouth, jaws, head, and neck. We are also able to provide complete anaesthesia care, including general anaesthesia. Whether you're a referring dental clinic or a patient seeking treatment, find the right dental procedure and get in touch with us to set up an appointment.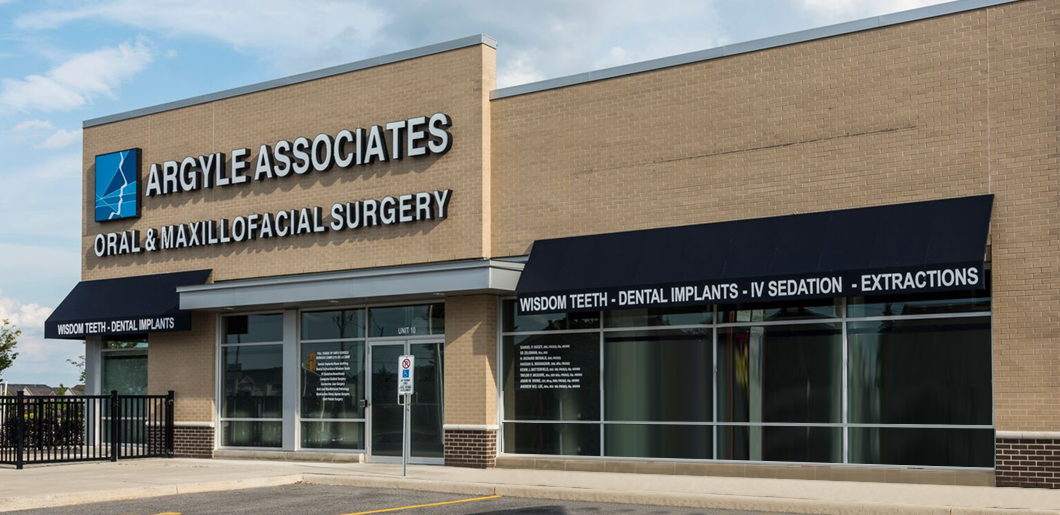 Services We Offer At Our Barrhaven Location
With four locations in Ottawa Argyle Associates can provide the closest, highest quality care for your wisdom tooth removal, dental implants, TMJ dysfunction, and other oral & maxillofacial procedures. Patients have rated Argyle Associates #1 on RateMD out of all medical facilities and clinics in Ottawa for its excellent work & customer satisfaction. Every year our expert team of surgeons perform over 2000 dental implants and thousands of wisdom tooth removals per year. Come visit Argyle Associates in Barrhaven and meet our oral and Maxillofacial Surgeons and staff.
10-3091 Strandherd Drive Barrhaven, ON K2G 4R9
Our Patient Services Department is open Monday to Friday 8am to 6pm.
Parking & Accessibility
Fully accessible
Free parking in lot