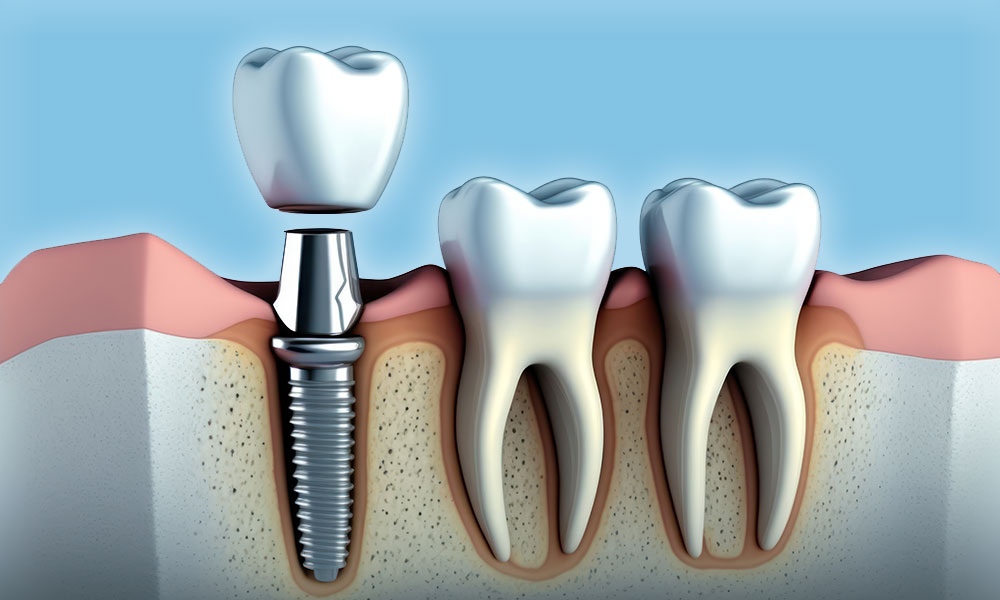 Dental Implant Procedures at Argyle Associates
Dental implants are used during dental procedures to replace tooth roots with a metal-like post to support the new artificial tooth replacement. Dental implants are often an alternative to dentures or bridgework when those don't work well with a patient or there's a lack of teeth for the adherence of other dental solutions.
At Argyle Associates, we complete over 2000 implants every year. Dental implant surgery is a joint effort between an Oral and Maxillofacial Surgeon and a restorative dentist. One of our surgeons performs the dental extractions, any required bone grafting, and the actual placement of the dental implants. Once you have healed, a restorative dentist completed the dental implant process by inserting the replacement teeth.
• An oral examination and x-rays of your mouth are taken
• Jawbone health is evaluated to determine if bone grafting is required
• A diagnosis and recommendation for treatment is given based on x-rays and evaluations.
• We will discuss the most appropriate anesthesia option for you.
• Wear loose and comfortable clothing and be sure that your sleeves allow access to your arm for an intravenous injection
• Our reception team will walk you through the check-in process
• The first part of the procedure will consist of a titanium implant being placed by an Oral and Maxillofacial surgeon into the jawbone.
• The second is an abutment, which fits over the portion of the implant that protrudes from the gum line.
• Finally, the crown or showing tooth replacement is placed which is created by a restorative dentist.