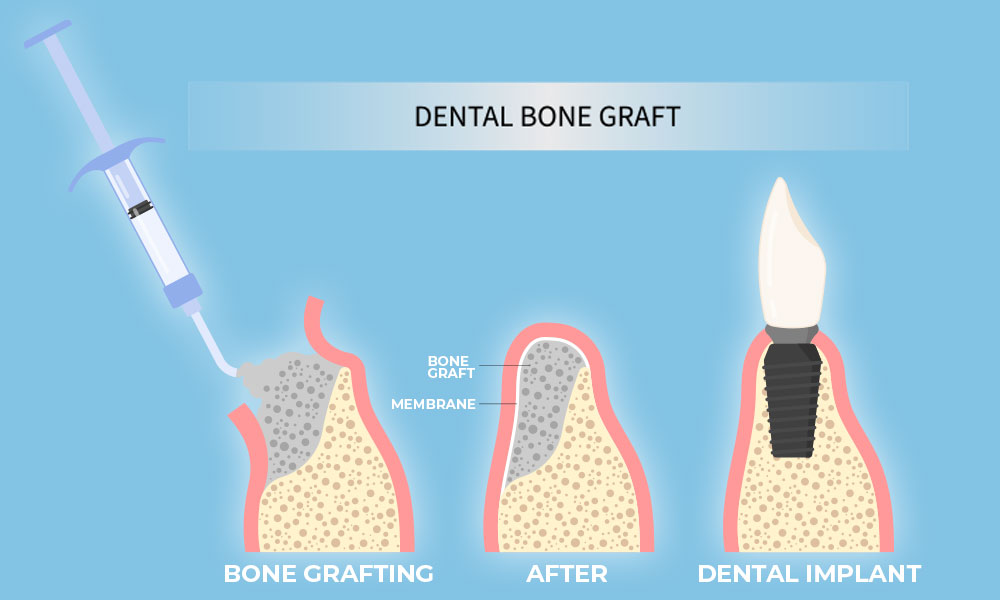 What is Bone Grafting?
Teeth do more than help you chew and smile. Their roots also strengthen and reinforce the jaw bone. If you are missing teeth, the jaw bone will lose density, weaken, and shrink. This can also make it difficult to place dental implants.
With bone grafting, we can increase the volume of your jawbone to prepare for the placement of dental implants. Bone grafting is a complex process that can greatly improve your oral health. If you are lacking healthy bone structure for dental implants, book a consultation with our team to find out more about how we can help.