Argyle Associates is a leading group of oral & maxillofacial surgeons in Ottawa. Our training and experience in Dental Implant procedures is unsurpassed. We offer superior service and a comfortable process at our Ottawa locations, with minimal complications and interruptions to your schedule. Our goal is to ensure your optimal dental health.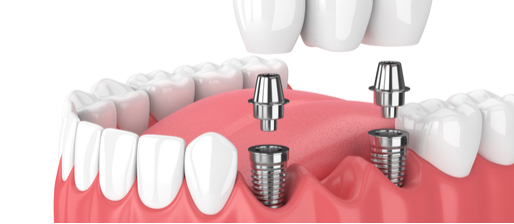 What Factors Influence the Cost of Dental Implant Surgery?
Types of Dental Implants
Dental implant pricing starts at single-tooth replacements and goes up as multiple teeth are replaced.
We also offer the option of replacing all teeth in the upper arch, lower arch or both arches of the mouth.
Bone Grafting & Sinus Lifts
Bone Grafting & Sinus Lifts
Some patients may not have sufficient bone to support the implant; initial bone grafting would need to be performed.
Occasionally, when implants are placed in the upper part of the jaw, a sinus lift must be performed before bone grafting can be completed and the implant placed.
Type of Anesthesia
There are several possible anesthesia options available for implant procedures.
These include local anaesthetic, laughing gas (nitrous oxide), intravenous sedation and general anaesthesia.
Computer-guided Surgery
In certain circumstances, computer-guided surgery can deliver many additional benefits. However, this requires 3D x-rays (CBCT), intraoral digital scans and some laboratory work. In many cases, dental implants are partly or fully covered under the patient's dental insurance. Argyle Associates in Ottawa will provide an estimate to you and submit it to your insurance provider, who can determine your eligibility and coverage amounts.
Contact Us Today
We will have one of our trained professionals get back to you as soon as possible.